What you should know about hearing aids & hearing loss...
Common Signs of Hearing Problems
Turning up the TV to a volume level that disturbs others.
Constantly asking people to repeat themselves, or to speak more loudly.
Avoiding social situations such as restaurants or parties, where noise can make it difficult to hear conversation.
Turning the head to one side while listening.
Hearing loss can inhibit our ability to experience the sounds around us. This affects not only our own lives,
but also the lives of those around us.

Causes of Hearing Loss

Most often a hearing loss develops gradually and painlessly.

Hearing can be damaged by:
Exposure to loud or constant noise
Inherited medical conditions
Illness
The natural aging process
Traumatic injury
Ototoxic medications
Tumors
Getting Help

Our philosophy is that getting a comprehensive audiological evaluation is the first step in getting help for
your hearing problems.

As different types of hearing loss need to be addressed differently, and we will offer you the appropriate information to determine what styles and technologies may work for you and your lifestyle.

Since we use many of the top manufacturers of hearing aids, we are able to fit all types of hearing losses effectively. The fitting process helps us paint a picture of your listening needs, and determine the styles you prefer. We also take into account your budget.

There is no one brand of style of hearing aid that works best for everyone. This is where our experience and knowledge is vital for hearing aid fitting success.
Hearing Aid Information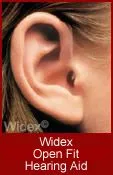 Benefits of Hearing Aids
Hearing aid users report higher levels of involvement in social activities and a reduction in fatigue, stress and frustration in social situations.
Hearing Aid Technology
Today's digital technology provides significant improvement over older conventional hearing aids. Our hearing aids provide more natural hearing, better understanding of speech in noisy situations, and greater comfort. Innovations in design mean we can help individuals who need just a little "boost" as well as those with more significant requirements.
Hearing Aid Styles
Hearing aids come in a wide range of sizes and styles, including comfortable open-fit Behind-the-Ear (BTE) and almost invisible Completely-In-the-Canal (CIC) models. The appropriateness of any style depends on each patient's individual needs.

Completely-In-the Canal, In-the-Canal, and In-the-Ear styles

Traditional Behind-the-Ear and Open Fit Behind the- Ear (also known as Receiver-In-the-Ear)
Our Audiologist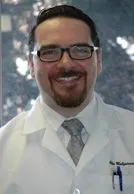 Alex Malyarovich
Dr. Alex Malyarovich graduated from the City University of New York - Brooklyn College with a Bachelor of Arts in Speech and Hearing Sciences. He later earned his Doctor of Science in Audiology from Montclair State University in 2013. During his doctoral studies he had completed clinical rotations at JFK Medical Center, Bergen County Hearing Impaired Program, and Todt Hill Audiology. He completed his one-year clinical fellowship at NJ Audiology & Hearing Aid Centers. Dr. Malyarovich has interests in adult amplification, electrophysiological testing, as well as pediatric and adult diagnostic audiology. He specializes in the latest hearing aid technology and assistive listening devices.

Dr. Malyarovich is a Fellow of the American Academy of Audiology and is on the board of the New Jersey Academy of Audiology. He holds New Jersey State licensures in audiology and hearing aid dispensing.